These are pages I made for an album my cousin is putting together for my grandma for her 90th birthday. All of grandma's children and grandchildren were to make 2-4 pages each of our own families, or pics of us with grandma. Such an awesome gift idea! I think she'll really love it. :)
Here are the ones I made for her: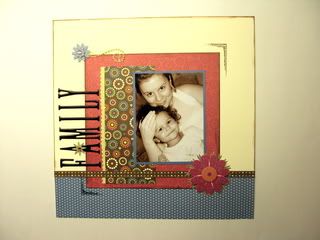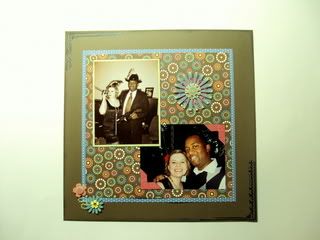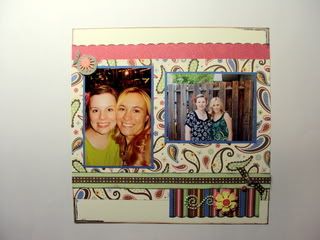 A couple pics of the details:
I used Glossy Accents on inked up chipboard pieces for the title.
I had some cute flower stickers and a set of green swirl embellishments that matched the paper ("
Magic Moments
" from CTMH) perfectly!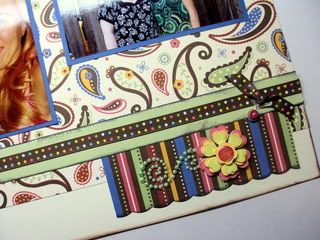 Psst, wanna know a secret?
The "A" in "Family" is the only letter that's not chipboard! I didn't have an "A" in that set, but I DID have the piece the "A" used to be in, so I traced the outline onto my layout, colored it in with a black marker, and used Glossy Accents on each letter to disguise it. That's also why there is a tiny flower on the "A". I didn't have the little triangle piece that's inside an "A", so the flower hides that. ;-)
Thanks for looking!