Join me this Wednesday, June 2nd at
Capture Scrapbooking
to learn how to make these 4 fun CLEAR cards!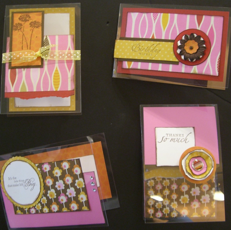 They're so fun you almost won't want to give them away! ;-)
The class is from 6:30-8:30, Wednesday, June 2nd at Capture in Fort Collins, CO.
$15 for 4 cards.
Can't make it to the class? Buy a kit instead! We will even ship it to you!