I have a fun NEW challenge for you this month!
April's challenge: SHINE!!!
I want to see your cards, layouts, or any other crafting project that incorporates shine! I want to see shiny, shimmer-y, and even GLOSSY on this challenge!
Use shiny metallic paper......epoxy brads.....Glossy Accents......Embossing Powder......whatever it takes to put the shine & shimmer on your project!
(Note: NOT sparkle....that's another challenge altogether! You can use glitter if you want, but I want this to look wet & slick!)
Here is my example (and hopefully an inspiration to you!)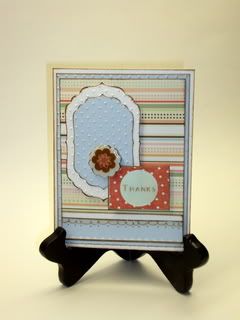 I used a big epoxy brad, and added Glossy Accents to the "Thanks" and the little scalloped edge that I stamped using American Craft's Spring stamp set "Warble" (available at
Capture
!). I also used Spellbinders Nestabilities dies to create the white & blue pannels, and ran them both through my Cuttlebug using the Swiss Dots embossing plates (also available at Capture!), giving them a polka-dot texture (FUN!)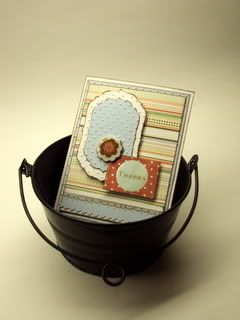 A better view of the SHINE I have going on on this card:
Wanna know what you're playing for?
An ADORABLE set of brads from My Mind's Eye!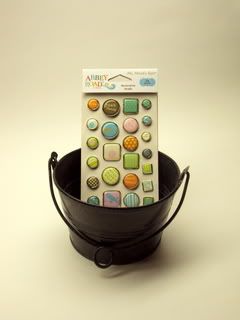 These are great on cards, scrapbook layouts, in the center of flowers or circles....I've even used them in my crochet projects! (I add them to the center of large flowers for my coffee sleeves and cell phone cozies!)
A closer look: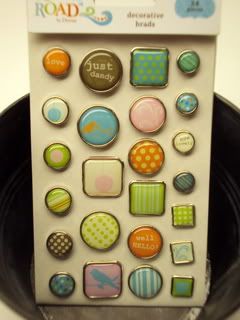 So, if you'd like to win them, just submit your entry using the Mr Linky widget below by
SUNDAY, MAY 2nd at midnight!
No one got their entry in for the March challenge. :( So there is no winner. You have to play if you want to win!! ;-)