So, last weekend was the first Estes Park Crop Weekend, and it was a BLAST!!
Our house was perfect for a crop, with TWO living rooms and a nice kitchen & dining room, (plus 3 full bathrooms - perfect for a house full of women!)
We had some GORGEOUS views too!
This is the view from our back porch on Saturday morning: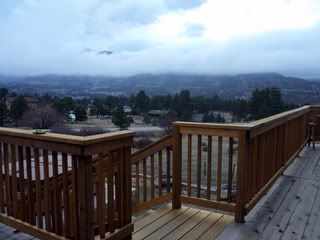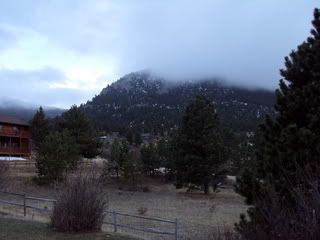 The fog was rolling in, and you could see the tip of the mountain poking through the top of the fog: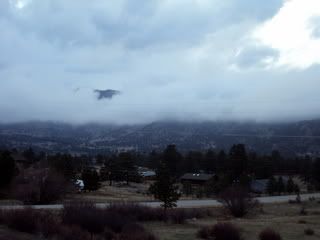 It rained later that afternoon (perfect scrapbooking weather!) ;-)
Here's the gang (minus Suzanne) at dinner: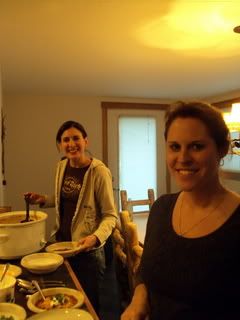 Scrapbooking fun: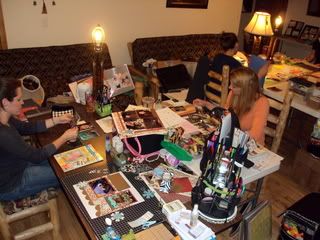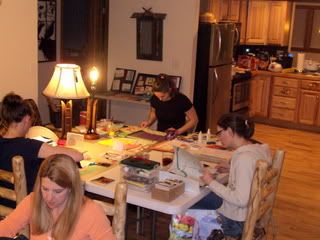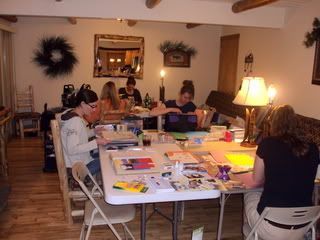 The weather on Sunday was absolutely PERFECT and the mountains looked BEAUTIFUL!!!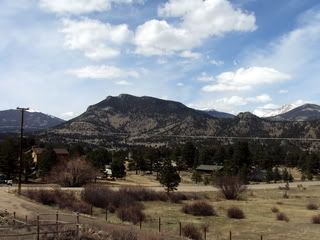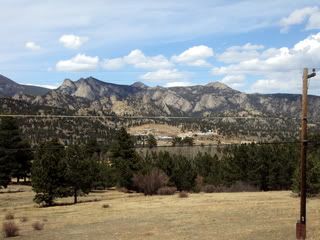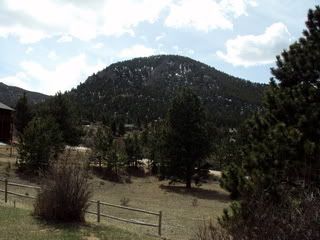 Hello Elk! (we saw SO much wildlife during our stay!)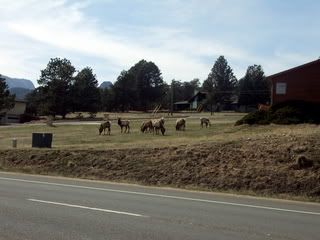 On the way down the mountain, traffic came to an unusual stop:
What's holding things up??
A herd of BIG HORN RAMS!! SO COOL!!! (For those not familiar with driving up the mountain, this is a pretty rare sight!)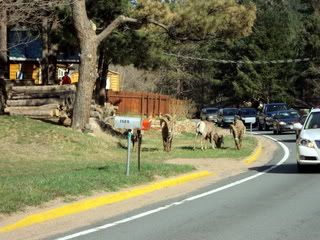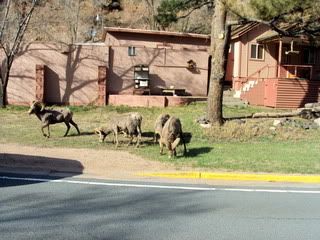 Oh, and this is what I got done over the weekend:
(These first 3 layouts were actually created by Jody at
Capture
. She designed them for a class back in November and I bought one of the kits. I just saved them for when I had time to scrapbook, then added my pics!)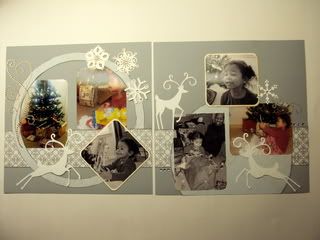 Funny story about this layout...After I had finished laying everything out and then gluing it all down, I bumped my tool tote and knocked a dark brown ink pad FACE DOWN on the top, right where the white part is! I had to come up with something to hide it, so I made those two big snowflake embellishments at the top.) Whew! Crisis averted! ;-)
Notice the little red rhinestone on "Rudolph's" nose. :-)
Denver Zoo Lights:
I added Glossy Accents to the word "Wild":
For these snowflakes, I ran them through my Cuttlebug to emboss them (I used the Swiss Dots embossing folder) then I Stickled the dots with Diamond Stickles.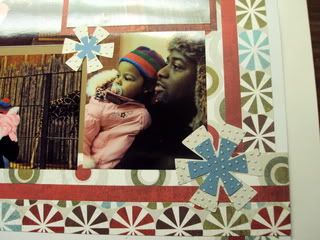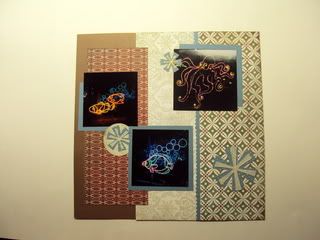 This snowflake shows some of the bling-y, Stickle-y goodness I have going on. What's a snowflake without Stickles?!? I just wish they photographed better. They're so pretty in real life!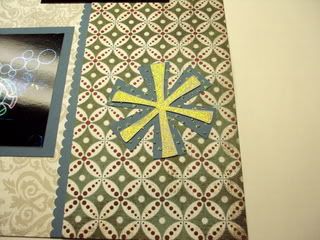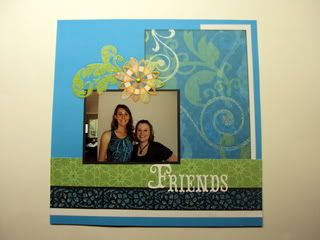 My favorite layout of the weekend: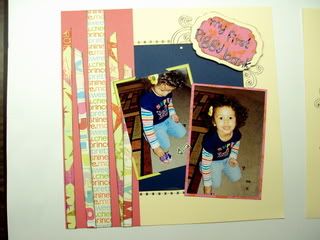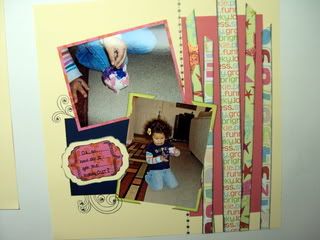 BIG thanks to all the ladies who came! I had such a good time! Let's do it again SOON! (October maybe??)
Thanks for looking!
;-)