So, I didn't get quite as much done as I wanted to at the crop last night, but I did get Halloween all done! (a 2 page layout)
And I started on another 2 pg. layout. I just have to put the finishing touches on it. :)
Here is the Halloween layout:
Some of the details:
I cut part of the swirls on the paper with an exacto knife so that I could slide the picture underneath. I added some purple Stickles to them("Grape" to be exact). I also stickled the pumpkins and added Glossy Accents.
I put some foam squares under some of my embellishments. It's funny, I used to use foam squared and pop dots ALL the time when I first started scrapbooking (almost 7 years ago). Then they sort of went out of style. Now I use them all the time again. Same with some of the decorative scissors! Funny how things come back "in style" in the scrapbooking world, just like they do in the fashion world! ;-)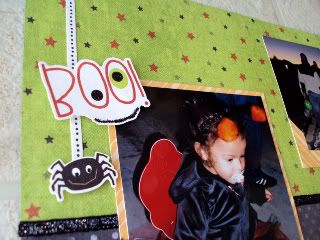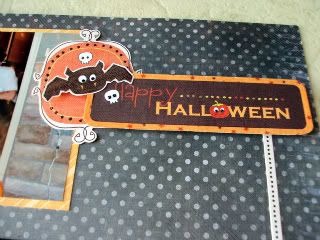 I also added stickles and glossy accents to the bat, but it's hard to see. This pic shows it a little better.
Here is a sneak peek at my other layout. I have the design for it all planned out in my head, I just have to glue the pics down and add my embellishments. The title and snowflakes were cut on the "Winter Woodland" Cricut cartridge. The paper is from Close To My Heart (Key To My Heart paper pack...now on sale b/c it's been discontinued! Find some at
http://marianqcreations.myctmh.com/
)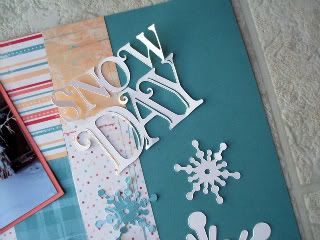 I think I'm going to 'paint' the snowflakes with some Glossy Accents and then stickle the heck out of them. They need to be as sparkly as possible, lol.
I will post pics once I finish it! :)