Here are some cards I've been working on. I'm thinking of opening an Etsy shop and listing these. :)
This one uses a stamp set I bought from
Stamping Bella
. It's called
"Javabellas"
. I paper pieced their outfits. (Not gonna lie, that was a pain in the butt! It's easier on larger stamps. I had to try to find a tiny pattern that would actually show up once I cut it out, and cutting it was tricky too. Not sure I'll go that route again, but it came out cute.)
This card makes me want a latte! It would be the perfect card to stash a coffee gift card in. :)
I inked the edges of the flower and added Glossy Accents to the vase to give it shine.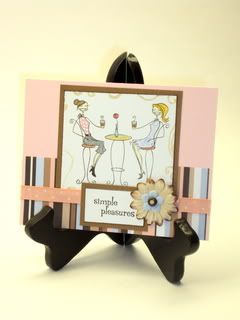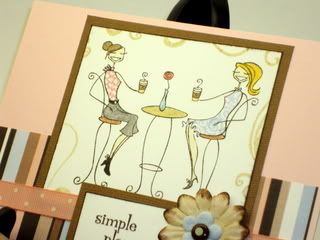 These next two cards use a stamp set from
A Muse stamps
. It's called
"Animal Wishes"
. (I love anything with animals!)
I popped the stamped piece and the button accent with foam squares. I've been using a LOT of foam squares lately! They are great for adding dimension to cards!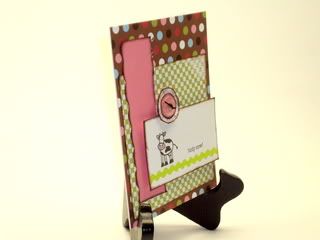 Cute little piggy: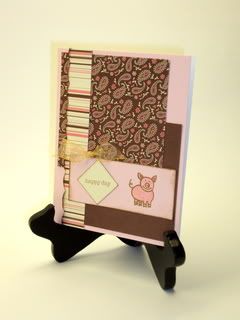 I added Glossy Accents to his nose, ears and feet:
The next two cards use the stamps I bought at Jo Ann's for a dollar. They are becoming my favorite stamps to use! I don't know if it's because birthday cards are so easy and fun to make, or if it's the cute little owls...I do wish they were clear and not rubber mounted (and came in a whole set so I could have more of these cute little guys!)
The sentiments are from a small clear set I bought at Michaels about two years ago. They aren't that great quality-wise (I had to go over it with a black marker after I stamped it) but hey, they are cute and cheap! ;)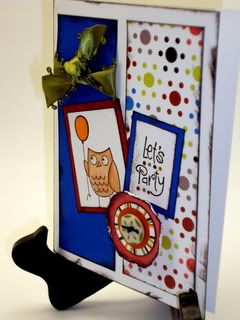 I added Glossy Accents to the balloon and his eyes, and I used Stickles on the sentiment.
For this one, I used the Glossy Accents on the flower, his eyes, the present and the candles: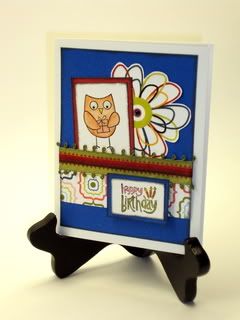 Thanks for looking! :)